It all




Rev

olves


Around You
At Rev Wholesale, everything we do is based on our customer relationships and the ongoing support of your business. We offer a full line of premier cannabis products, from popular favorites to unexpected novelties. Our complimentary services include marketing and merchandising assistance, while our dedicated sales reps provide an unmatched level of attention to your needs. It all combines to help you grow your business with greater ease and assurance.
With our exclusive focus on Massachusetts, we can devote more time to our local customers and deliver products that meet demand. Come tour our grow facility and meet our team. We invite you to learn everything about everything we can do for you.
Our

PARTNERS


We're privileged to serve some of the best dispensaries and product manufacturers in Massachusetts.

As a stand-alone retailer we were nervous about entering the marketplace, but after working with the Rev Clinics Team, our nerves were quickly put to rest. Their product quality is top-notch, and their level of support has been unmatched by others in the cannabis space.
John DiNovella
VP of Operations
Diem Cannabis


We always look forward to working with Dee and the team at Rev for our wholesale needs. Dee is very accommodating, has a great understanding of the types of products that would be best for our menu and market, and cares deeply about our success as business.
Adam and Caroline Pineau
Stem Haverhill


The Rev Clinics team are some of the best professionals in the industry. Their products are very high quality, the branding is innovative and well known, the sales support is incredible, and they consistently roll out new offerings. They always put their clients first and are an absolute pleasure to work with.
Ezra Hagerty
Silver Therapeutics


Working with Dee and the Rev Wholesale Team has made it easy to navigate the MA Cannabis industry. Always willing to help any company in need. Thank you for everything!
Super Mario
CannaVana


Rev always makes sure to take care of Nature's Medicines and our customers love their wide variety of products!
Jonathan Gonzalez
Nature's Medicines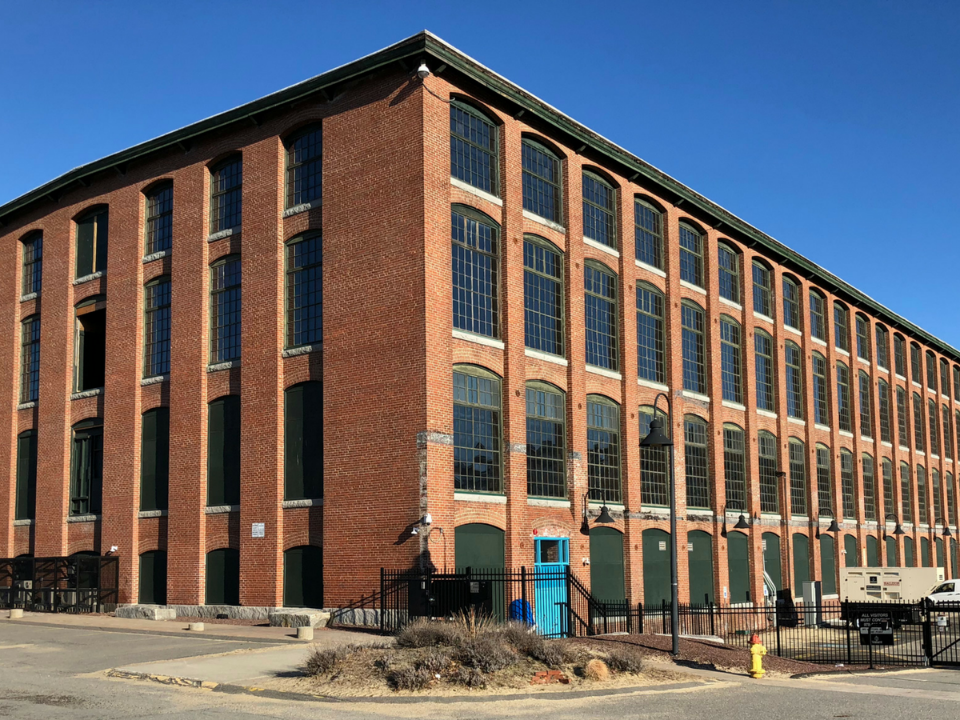 By utilizing advanced methodologies, equipment and environmental controls, our people can do what they do best and love most: produce the most coveted range of cannabis products and brands for our customers.
Our home in Fitchburg, MA, is one of the largest and most high-tech grows in the state. Spanning 250,000 square feet, our state of the art facility houses all of our flower and grow rooms, extraction labs, a 2000 square foot kitchen, production rooms and a packaging & distribution center. Our passion for cannabis is evident as plants are carefully pampered, extracts are methodically tested, and new ideas are frequently hatched.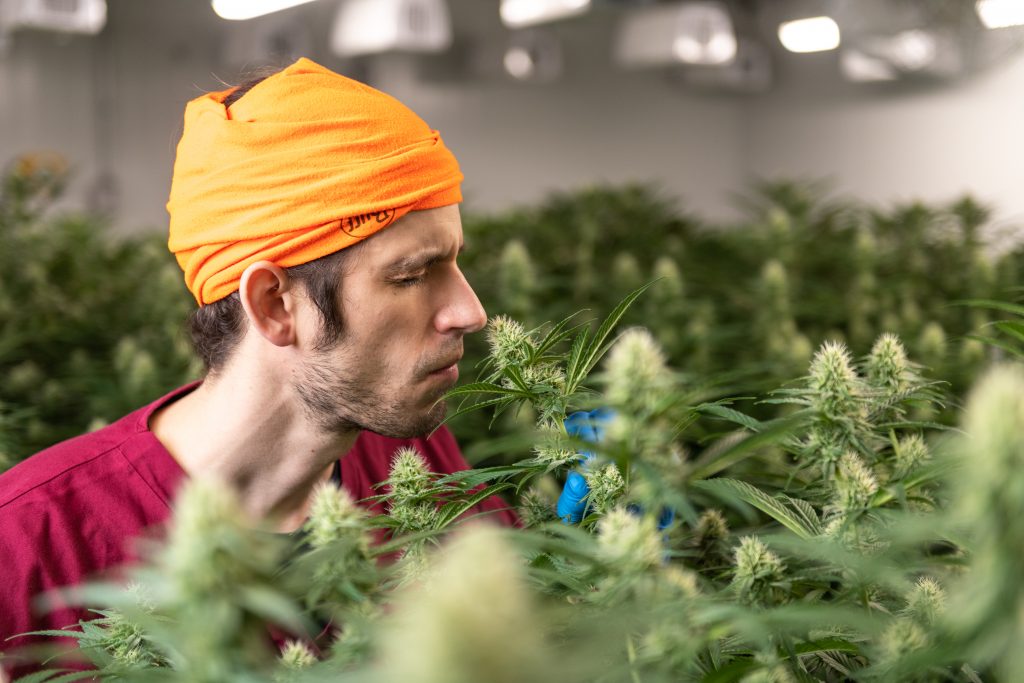 Your Rev Wholesale team puts their hearts into delivering the best products and meeting your needs with consistency.
MARC FIGUEIREDO
Leads a team of 100+ employees with proven success and efficiency.
Consistently adapts to an ever-evolving market with a track record of top-tier sales, compliance, and employee culture.
Successfully developed SOP's and full build-outs of 6 retail licenses in MA and ME.
Grew retail sales from 0 to 40 million a year in an incredibly competitive market ranking number 1 overall in the state of Massachusetts.
Deidra Ruvido
Key Accounts Wholesale Sales Manager
Deidra Rudivo
Deidra (aka "Dee") combines her vast knowledge of our products with her background in medical marijuana advocacy to serve our clients. As someone who is innately devoted to helping people, Deidra began her career as a nurse at MGH, then spent 16 years in pharma sales while also working as a ski patroller. It was her discovery of the healing properties of cannabis that caused her to "join the Revolution". In addition to her sales role, Deidra has worked with MMJ doctors to help them meet the needs of patients. Deidra lives with her husband and children on the Northshore and enjoys activities like boating, skiing and mountain biking.
JAMESON VIENS
Wholesale General Manager
Jameson Viens
As a key member of our wholesale team, Jameson takes pride in developing customer relationships and sharing his excitement for the different brands that make up our portfolio. A true cannabis connoisseur, Jameson enjoys talking about all the nuances of our products and what makes them special. Before joining Rev, Jameson spent decades working in the liquor industry as a sales rep, and has become a bona fide beer geek as well as a cannabis expert. Jameson also enjoys writing and has put his pen to paper for a variety of publications in the Boston area. He graduated from Emerson College, and currently lives in Jamaica Plain.
BRANDON CONSTANT
Wholesale Sales Representative
Brandon Constant
As a former sales rep in the liquor industry, Brandon has a keen understanding of what business owners need, from product through service. His interest in cannabis stems from both the history of the plant as well its role in today's world. He also enjoys the camaraderie that comes from building something great with our staff and his customers. Prior to joining Rev, Brandon worked for Pernod Ricard, repping high profile and craft spirits to liquor stores, bars and restaurants in Boston. He has also held sales jobs for wholesalers in Connecticut. Brandon loves baseball, live music and hiking with his chocolate lab, Kenzie.
GREG BOERMAN
A Rev team member since 2018, Greg knows everything about our brands, and brings extensive experience in marketing, merchandising and customer service to helping our partners promote their business and create a great store experience for their customers. He has also been a Patient Advocate for Sira Naturals as well as a Manager for Sweetgreen and Not Your Average Joe's, where his marketing programs fueled the success of those restaurants. Whether it's consulting on product displays or educating your team on our brands, Greg loves sharing his knowledge and helping our partners realize their vision and ambitions.
Andrew Sharp
With over 5 years of Massachusetts's cannabis marketing experience, Andrew oversees marketing strategy and operations for Rev's brand portfolio. Throughout his time in the industry, Andrew has held several marketing leadership roles with focuses on retail, wholesale, brand development, and multi-state marketing strategy.
ALEX LASH
Wholesale Marketing Manager
Alex Lash
Alex Lash is a graduate of the University of Denver who studied as a marketing major in the Daniels College of Business and has been working in the world of marketing.
He is constantly expanding his knowledge of technology and feels that it is an important quality that he brings to the table in the business environment.
In his role as Wholesale Marketing Manager, he is focusing even further on creative direction, content creation, social media marketing, and merchandising design.

Dave Arias
David oversees all of our post-harvest processes, including trim, packaging, pre-roll and fulfillment. Prior to Rev, David held various operations roles, including Operations Manager at DHL Supply Chain where he oversaw workflow planning to meet the demands of medical suppliers, Philips and EMD/Millipore. He was also the Service Center Manager at Mass DOT where he was recognized for his performance by the Governor of Massachusetts. Born in the Dominican Republic, David is the father of three children, and is an avid sports fan. He was also an E-5/Staff Sergeant in the United States Air Force and is an Iraq War Veteran.
Josh Engel
Director of Product Development & Kitchen Production
Josh Engel
Josh delivers a blend of operational expertise and administrative acumen to keep our kitchen running smoothly and at full capacity. Maintaining our supply of edibles to meet demand is no easy task but Josh makes everything look easy, not to mention delicious. Josh's experience includes being Regional Restaurant Manager for Mattel, where he created dining events at their American Girl stores. He has also been an Executive Chef in the education field and Corporate Chef for Naked Restaurants. Josh lives in Worcester with his wife and two kids. He also puts his culinary skills to the test in competitive barbeque events.
Andrew Elk
Training & Development Manager with demonstrated experience as a Cannabis Educator and educational/creative content producer. 3+ years of experience successfully navigating Massachusetts cannabis compliance regulations. Strong operations professional and skilled media/content producer with a Bachelor's Degree focused in Arts Management and Directing from Bennington College.
Dustin Lebrun
Dustin Lebrun is our Cultivation Manager, he is going on 4 years at Rev Clinics and has worked his way up from the ground up. He has been involved with all of the cultivation processes through the years as Rev Clinics has grown. Dustin helped build and maintain the team atmosphere in cultivation. His mantra is to work hard and have fun.