Ace Weidman's is a blend of high quality flower derived from popcorn buds that are not quite big enough to be sold as premium flower. This flower contains the same terpene and cannabinoid profile of our best flower as well as craft strains from leaders around the state.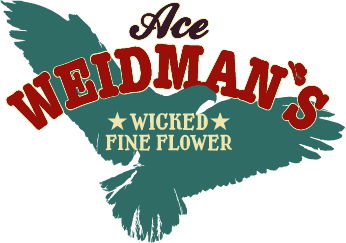 ACE'S SINGLE PACK
(1) Half gram or one gram preroll per package.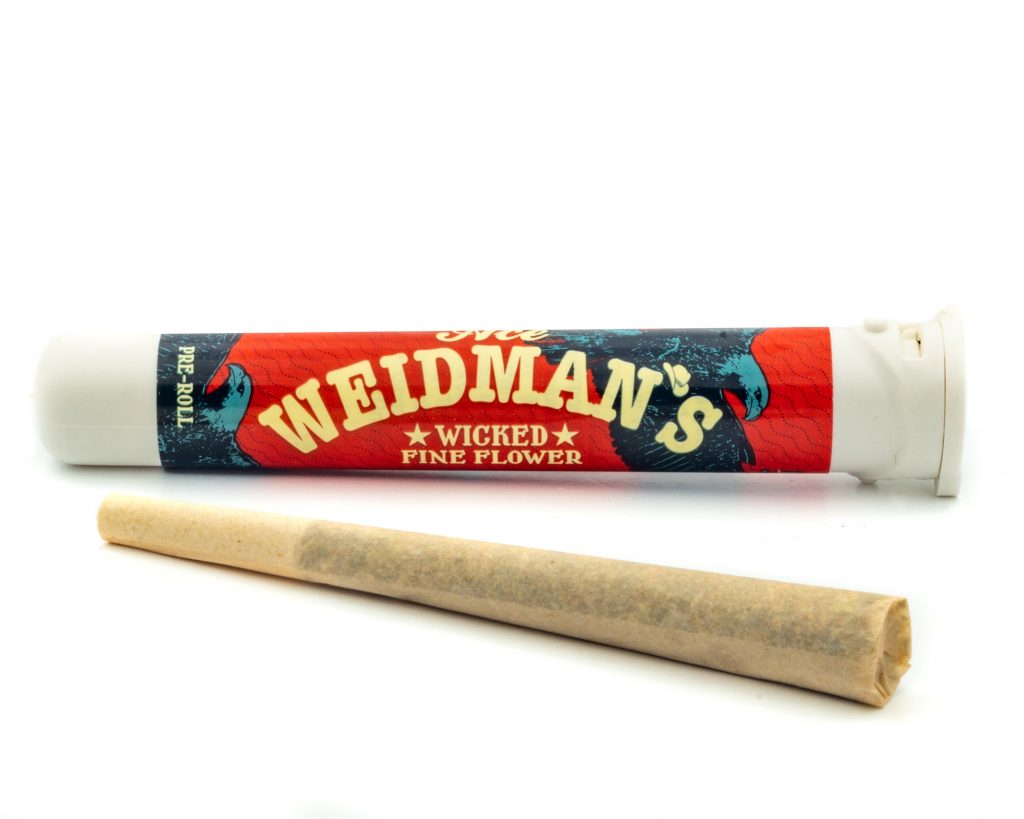 ACE'S 3 OF A KIND
(3) Half gram prerolls per package.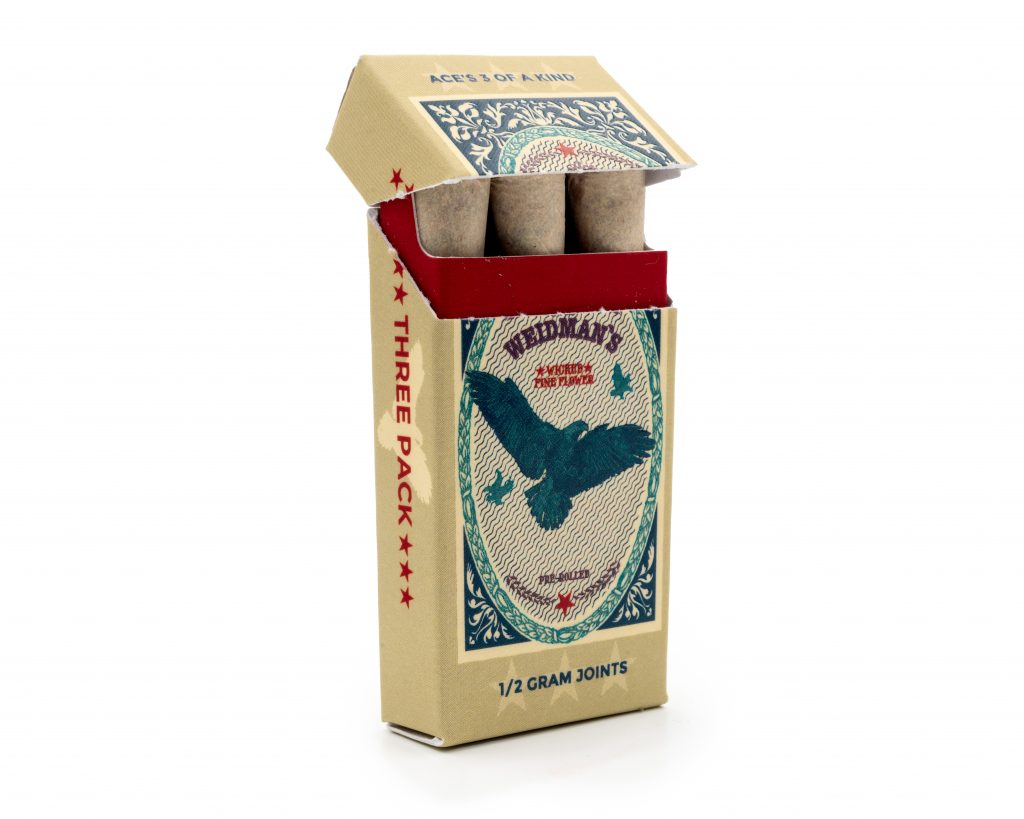 ACE WEIDMAN'S WICKED FINE BLUNTS
Slow-burning 1 gram blunt wrapped in a green tea leaf and crafted with freshly-ground, whole flower for a superior smoking experience.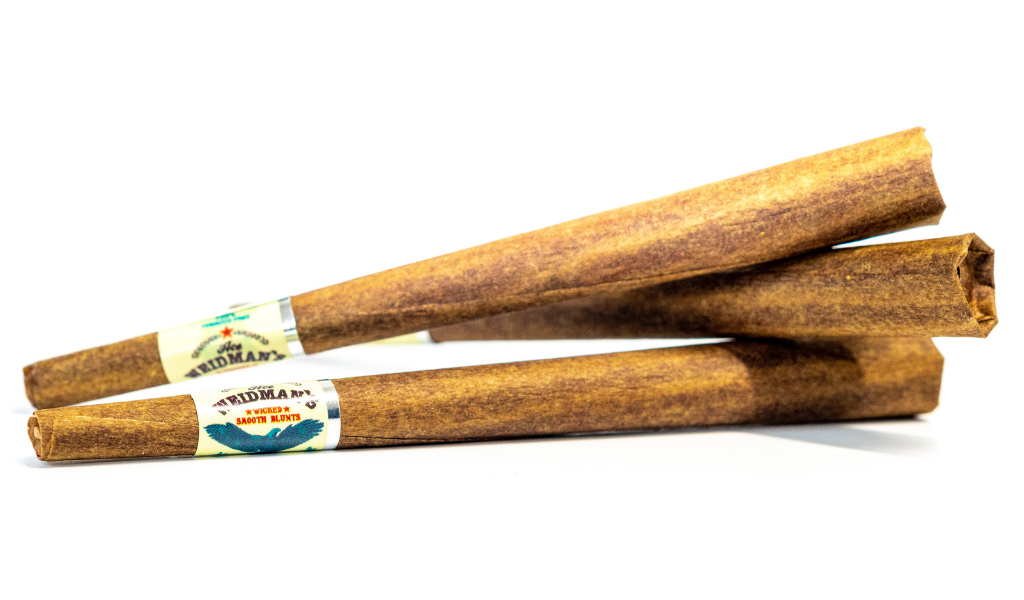 ACE WEIDMAN'S SESSION POUCH
Economical half-ounce of pre-ground flower. Rolling papers included.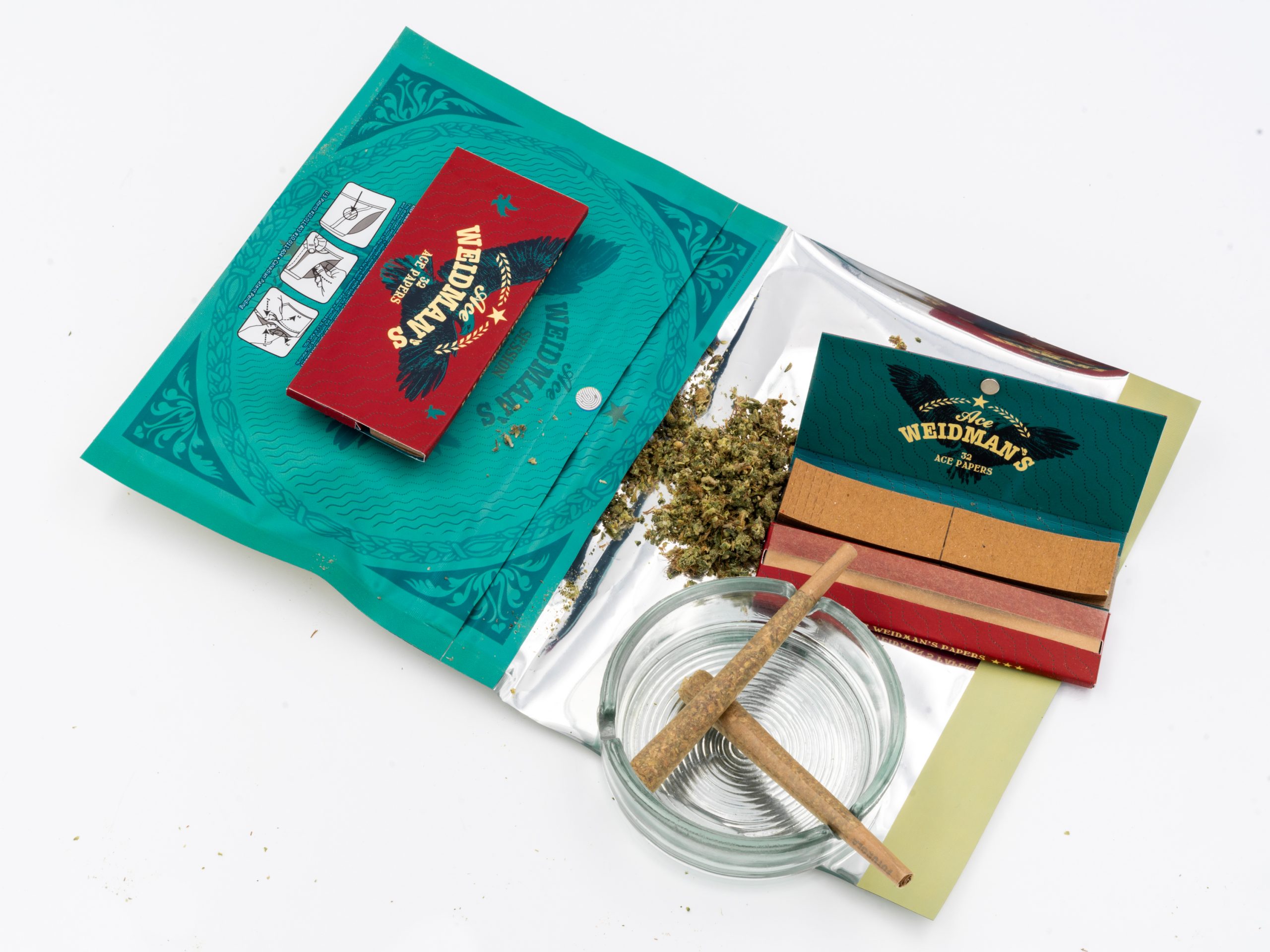 ACE WEIDMAN'S Five Pack
(5) One gram prerolls per package.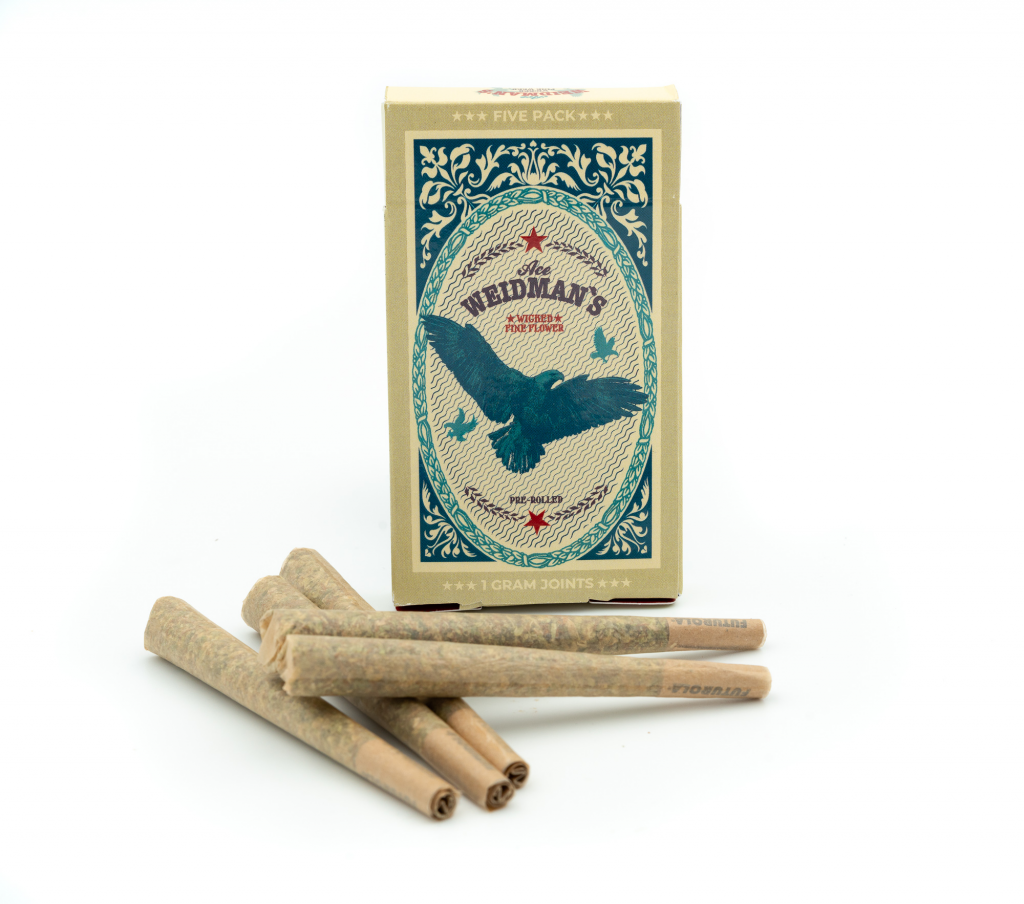 ACE WEIDMAN'S COOKING Oz.
1 ounce of shake/trim that's perfect for infusing and cooking your favorite medicated dishes at home. Available in normal and decarbed versions.