Rev Wholesale is mixing up the cocktail game with MXR's Stir It Up! This line of rapid onset infused syrups are a flavorful pairing of distilled cannabis oil and terpenes to deliver strain specific results in an easy to dose format. Mix with sparkling water for an easy drinking and refreshing cannabis beverage or get creative and design your own mocktail!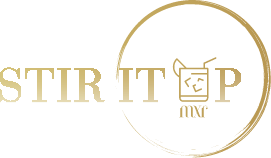 RASPBERRY
The Indica- leaning hybrid Sunset Sherbert lends its full body effects with a bump of uplifting energy. It's reported to be great for stress and tension.
WATERMELON
Super Sour Diesel derived terpenes are blended into our premium cannabis oil for fast results and a hit of big melon flavor. A splash of lime is added to round out this tasty mixer.
PLASMIC COOLER
A delicious combination of cannabis oils and cantaloupe haze terpenes arouse your inner spirit and give your drink a fun neon green color!